Nyasha Musarurwa
Founder & CEO
It all began as a vision for me, to have a brand created by us, for us. A brand that walks in the same shoes as it's customers and understands every detail about living and breathing a natural hair lifestyle. And here I am today, 9 years later, years filled with research, experiments, studies and everything in-between to make sure only the highest quality product would end up in your must have hair care products collection. I have created a brand that is committed to delivering products free from harm and chemicals by selecting only the best quality ingredients that will not only make your natural hair journey bearable, but also transform and restore your hair for good.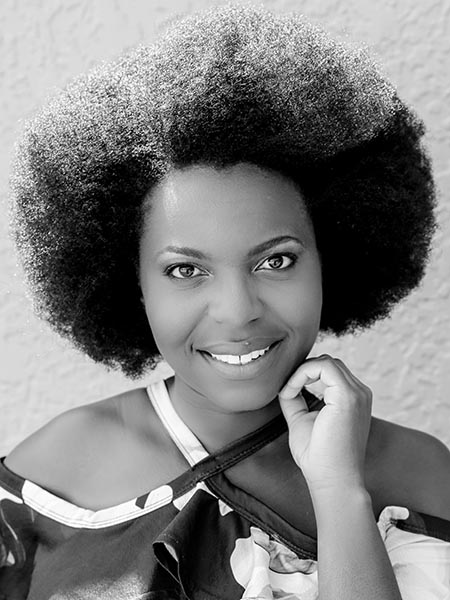 Every single ingredient in all the products has been single handedly picked by me and my team of experts with more than 50 years of experience in the haircare industry have formulated these to produce high quality products I am so proud of. I also test every product on my hair, sample after sample until I get the best final product ready to be used by you, because you my Queen deserve only the best! And trust me I am a bit fussy and hard to please haha.!!
I understand how important hair is to us and how having an unhealthy one can make one feel uncomfortable, loose self confidence and have low self esteem. I've been there before and trust me when I say it is not a pleasant place. Because our products work, that smile on your face when you start seeing results from consistently using our products means everything to us.
Reina is not just a natural hair brand but a safe space for fellow black women to thrive successfully and boost their confidence. A safe space and the final destination to all your hair problems.
You are welcome to Reina, please feel at home this is your space and I will continue to create products you will love and trust.
All my love! xoxo
Viola Ekene Orjiagu
Creative Director and Manager
I remember returning to natural and being utterly confused on not only how to care for my 'new hair texture' but good products to use that will nourish my hair and scalp. It was a trial and error stage to be honest until I decided to start doing proper research. My hair started thriving and you bet your girl was so happy! However, I did notice a lot of fellow black women were beginning to admire my hair and were curious about how to care for theirs as well. That was where my journey of Natural hair blogging and content creation began in 2018.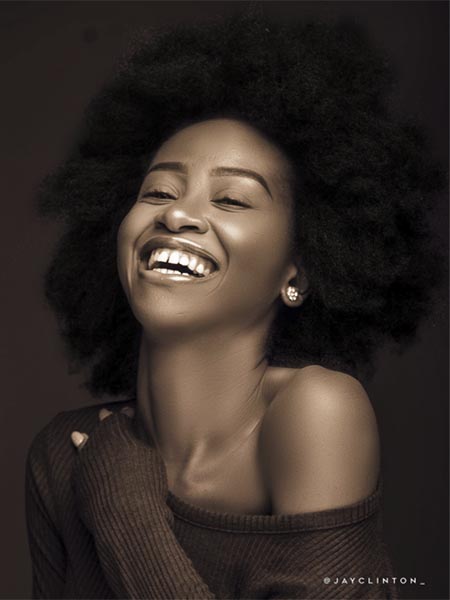 I was so happy to share and I went ahead to start my own blog, YouTube channel and other platforms to empower black women to love their hair through well researched and practical natural hair care and tips. Any vision that aligns with this literally makes my heart beat so fast. So when I did not just read and felt but also saw Nyasha's brand vision, I knew that this brand will be that most searched for beautiful space for black women to not only nurture their crown but to grow together in other areas of their life. I brought that expertise of natural hair content creation through storytelling to Reina.
So over here, let's just say I wear many hats in terms of dishing out unique natural hair contents for Reina's website and social media platforms. I love Reina and trust me when I say, you'll love it here too. Stick around and while casually strolling on the website, purchase two or more products and use them. Within a few days of usage, you'll be mind blown and you'll definitely come back for more.
Oh! Can you imagine, I almost didn't tell you my name! I was carried away with how beautiful Reina is (Laughs). I am Viola Ekene Orjiagu and I am the Creative Director and Manager of Reina. I am also a natural hair and lifestyle blogger on a mission to empower black women to love and care for their natural hair. If listening to podcasts is your thing, I host a podcast too where people's stories around the world are amplified one episode at a time. It's all on https://calmdownpodcast.disha.page/
You actually read to this point! Thank you! That was one long bio. Hahaha! Seriously, you'll love it here at Reina. Have a look around. I can't wait to see that smile on your face when you purchase a product and you are reading a personalized welcome note from the Reina team. *winks*