Going to sleep with kinky curly hair isn't quite as simple as hopping in bed and going to sleep. Whether you have perfected your wash and go for the ideal curl or mastered your braid out method for hair fluffed and coiled to the sky, if you have curly or coily hair, you know all about the bedtime struggle. 
Curly & coily hair naturally forms tight spirals and has a beautiful ribbon-like springy shape to it (type 4) while If it dries with a defined curl or loop pattern, it's likely curly (type 3). However, the elements that create those curls or coils beauty are also the elements that demand that extra attention. Whether your curls are soft, beachy undulations, or sexy spiral coils, textured hair typically requires more TLC than straight hair, especially at night. Curl or coil definition can become curl-dead overnight, but it doesn't have to.
The issue is that if you try to go free and just sleep with no sort of protection, you risk waking up looking like a squirrel that just stuck its finger in an outlet or with a lopsided, decompressed braid out. If you tie down your hair too tightly, you will knock all the luster, shine, and volume out of your curls. While curly hair requires more effort, it is possible to maintain your hair overnight.
Here are three tips to help preserve your curls and coils overnight.
1. Rehydrate.
Rehydration is an important first step when it comes to maintaining your hair at bedtime. While your hair may still seem lively at the end of the day, it is nowhere near as moisturized as it was when you first headed out the door. When your coils/curls become dry, it is that much more difficult to carry the style into the next day. To rehydrate your hair, you can start with lightly spraying large sections of curls with a spray bottle of water. If your hair is more dry than usual, forgo the water spray bottle and use your leave-in conditioning custard.
If you are rehydrating a wash and go style that you are stretching for another day, use your water spray bottle to rehydrate your hair properly. Re-wetting the hair and tying up your curls will breathe some life back into them while eliminating the frizz and soaking up any extra water.
2. Moisturise.
Once you've rehydrated your curls, it is vital to seal in the moisture from the water with a lightweight oil like the hair & scalp serum. Working from the scalp, gently massage the serum from the roots to the tips of your curls. The natural oils that our scalp creates have a hard time making it down the hair shaft to deliver hydration to your ends. Be sure to massage the serum into the ends of your hair, sealing in the hydration from root to tip.
3. Use A Silk Or Satin Bonnet Or Head Scarf.
A bonnet or headscarf can do double duty in protecting your hair. Not only do these hair accessories keep your hair from rubbing against your bedding and getting frizzy, but they also keep your hair secure while you sleep, protecting your curls' shape.
Additionally, replace cotton pillowcases with silk pillowcases. A pillowcase made of silk or satin can help protect your hair's structure. It also keeps your head cooler and helps prevent your scalp from getting oily. This could cut back on the need for washing.
Protective sleeping hairstyles for your curly and coily hairstyles.
1. Pineapple Bun.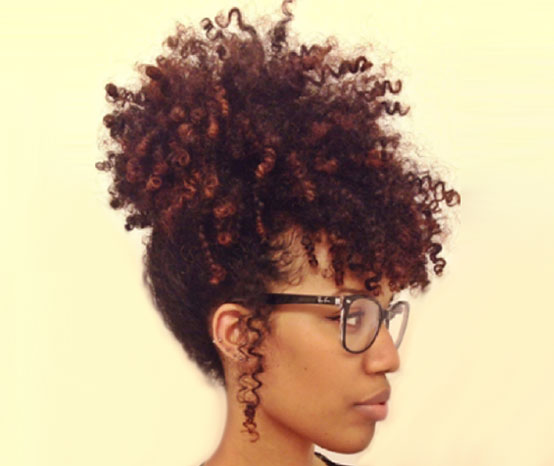 Simply gather your hair at the top of your head and tie the scrunchie around it one time, being careful not to pull too hard or make the pineapple too tight.
2. Multi-Pineapple Bun.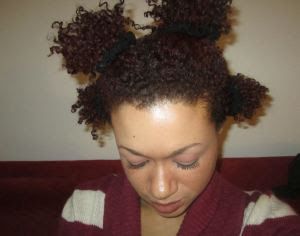 If your hair is too short to pull into a pineapple on top of your head, that does not mean a pineapple can't work for you. Gather your hair in different pineapple buns which consist of 2 or 3 pineapples. It could be more depending on how short your hair is.
3. Mini Braids Or Twists.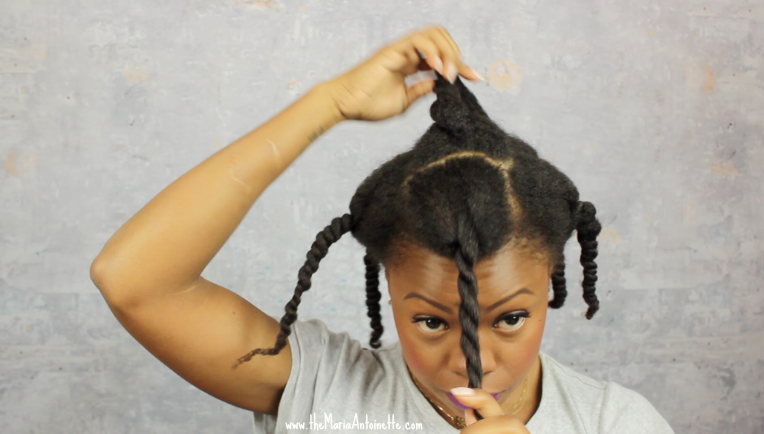 Braiding or twisting your hair at night is a very popular way to keep it in place. Loose braids or twists will help maintain your natural curl or coil pattern. For loose curls, this will give you tighter curls, and for tighter curl patterns this will stretch your hair depending on your hair type but braiding or twisting works for both hair types. Divide your hair into 6-8 sections and do regular braids or twists.
Curly and coily hair requires a little more time and care at night, but it's so worth it. Waking up with lively and bouncy curls is a great way to start your day. With these 3 tips and styles, you will find a way that will work for you. Now share this with someone if you found it helpful. *winks*
Written By Social Butterfly Haven for Reina HairCare.