Before now you probably never knew that there are different hair types. All you knew was that you had a mass of densely packed curls and coils. While this may come as a bit of a shocker to you, it is not uncommon that most women don't know what type of hair they have or even how to care for it. There are various terms for different hair types, hair care products to use, and even how to use these products in natural hair regimens. Sit tight sis, let's learn.
When you think of type 3 natural hair, one visualizes bouncy, kinky, voluminous tight curls. Type 3 curly hair ranges from a light curl to tight, curly tendrils, and usually has a combination of textures. They are defined and springy, with more height and volume at the root than type 2s. Type 3 hair, out of all of the curl textures, has the most diversity across its spectrum.
Type 3 hair can be divided into three subcategories:
Type 3a curls have more of an S pattern as they tend to be looser and larger than other curl types. The size of each curl is similar to the circumference of a thick piece of sidewalk chalk. Type 3a tends to be naturally smooth and soft, it's best to work with its natural shape and not overwhelm it with heavy moisturizing products meant for tighter coily hair. Rather use lightweight moisturizers for hydration.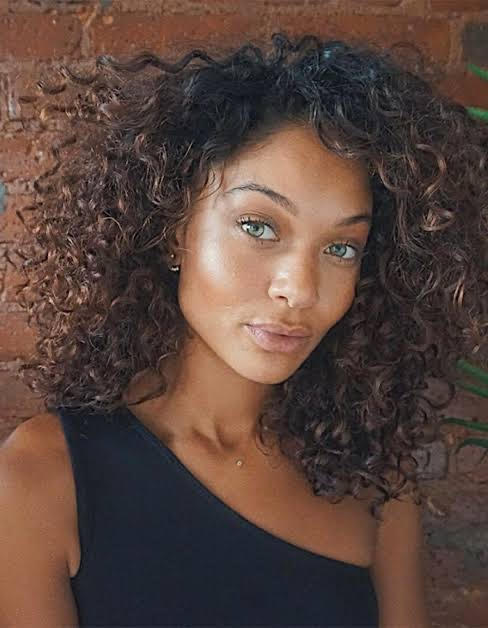 Type 3b curls take on a ringlet shape and have a significant amount of volume. Each curl is about as wide as a tapered candlestick. Because 3b curls are fairly tight and springy, this hair type experiences a lot of shrinkages when it goes from wet to dry.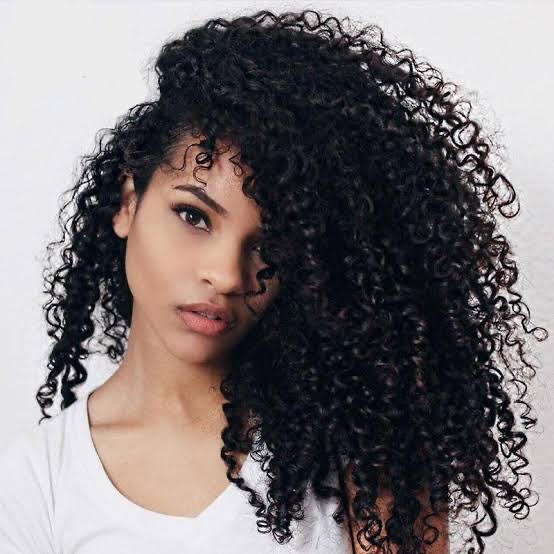 Type 3c curls are the tightest and stiffest of all curl types. Their corkscrew shape is about the width of a pencil. As with type 3b hair, brushing or straightening 3c type curls is a bad idea that leads to breakage and ultra-frizz.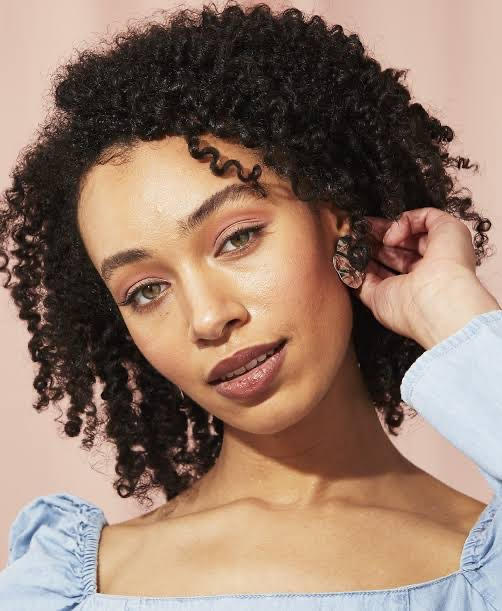 Type 4 is the hair type that most black women have. This type of hair is kinky, extremely wiry, has tight coils, and is very fragile. Type 4 hair is usually coarse with hair strands tightly packed together. Type 4 also referred to as the black hair type is divided into three types:
Type 4a hair is easy to identify since it forms a perfect "S" shape when stretched. The hair forms a visible coil pattern with spirals and has a circumference close to that of a crochet needle.
Type 4b
Type 4b hair has a fluffy cotton appearance. The hair strands have a "Z" shape and do not have a clear coily pattern.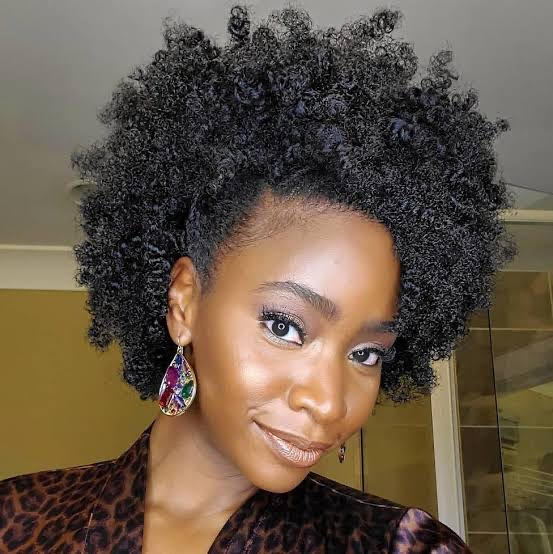 Type 4c
Type 4c hair is more tightly curled than 4b hair and does not have a clear curl pattern. The hair strands in this hair type clump up easily.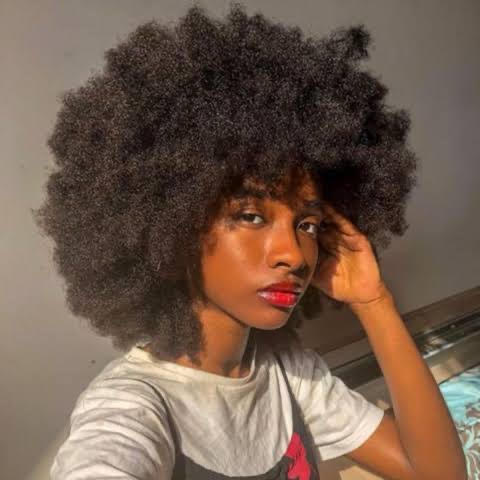 A common misconception about afro hair is that it doesn't grow long. This isn't true. The only difference is that it requires much more care to avoid breakage.
Not everyone blessed with natural curls has the same curly hair type. By determining your unique curl type, you can find the right products and habits for managing your hair. Let's explore each curl type and what products are best suited for them.
As a general rule of thumb, you should moisturize your hair every few days. You can certainly moisturize your hair every day, but you should only do so if your hair needs it. Most people may need a few spritzes of water every morning to keep their hair feeling soft and pliable. Some women will need to do it more often, while others can go longer between moisturizing sessions.
A moisturising session can mean anything from spritzing your hair with water to doing a full-on moisturising and sealing session with moisturising leave-in. 
You may think it is tedious to moisturize your hair so often, but the truth is that moisture and protein balance is the key to healthy natural hair.
Here Is A Weekly Moisturizing Routine For Type 3-4 Hair.
First and most importantly, moisturize with the right moisturizer.
Finding a good moisturiser and a good sealant is always essential to healthy hair. Trying out different moisturizers that do not even have water as the first or second ingredient sure does damage the hair. A good moisturizer for curly or kinky hair must always have water as the first or second ingredient. ALWAYS! Dry ends break off and do not retain length.  One way to prevent that from happening is to moisturize your ends often. Regular moisturizing will help you grow healthy, longer hair and heal dry damaged hair.
The Moisturizing Methods.
LOC Method
The LOC method is a deep moisturizing and sealing technique that's very popular in the natural hair community. The acronym "LOC" stands for liquid, oil, and cream. When products are layered in this order, you can expect lasting moisture. 
There are some variations to the LOC method. Some people prefer doing the LCO method, requiring a leave-in conditioner, cream, and then a sealing oil.
Try both methods to see which one works best for your hair. Everyone's hair is different, so it's important to try things for yourself and see how your hair reacts.
Weekly Deep Conditioning.
One of the most important ways to moisturize natural hair is a consistent deep conditioning routine. Consistency is always key in natural hair growth. Deep conditioners sit in your hair long enough to penetrate the strands by packing your hair with the moisture and nutrients it needs to thrive. Deep conditioning means applying and leaving it in for a minimum of 30 minutes to give it time to penetrate deeply. A deep conditioner must contain a deep penetrating ingredient such as Cupuacu butter. This is one of the factors that makes deep conditioning different from regular conditioning. After the deep conditioning, style with your normal products, enjoy the results, and repeat every 1-2 weeks! If your hair is extremely dry, you should deep condition it weekly.  Also, some ladies incorporate a hot oil treatment into their moisture routine, which is also a great option.
Stay Hydrated!
If you are not well hydrated, it will reflect on your skin and hair. Drink as much water as your body can handle on a daily basis. The recommended amount of water for an adult is 2 liters a day. So, try your best to stay hydrated all the time.
Hopefully, you're now able to identify your hair type and how to moisturize it weekly. If you need additional hair care advice for your hair type, leave a message for Reina haircare.
Created by Social Butterfly Haven for Reina HairCare.