Shampooing your natural hair is not as simple as you think. It is not all about applying the shampoo and rinsing it with water.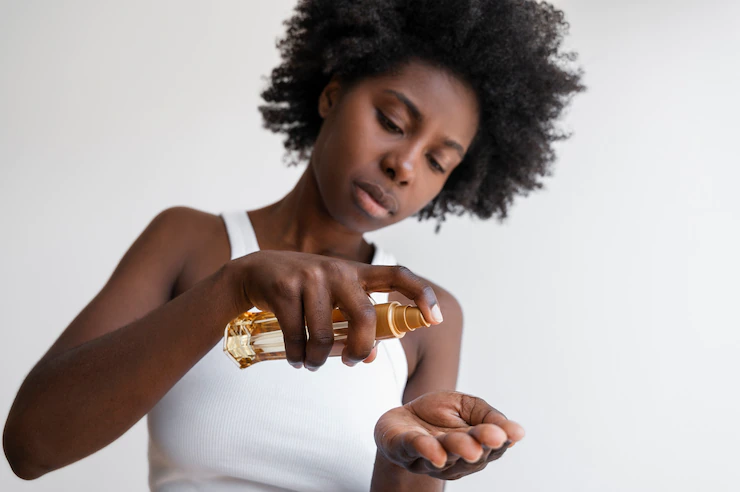 If you don't know, it is more than that. The process requires you to take your time in learning how to do it right. This is because failure to do so would always lead you to commit mistakes with your hair shampoo.
You may be wondering, are there mistakes associated with shampooing the hair? Yes, of course, there are mistakes naturalistas commit unintentionally during the process of washing their hair. In this piece, we will discuss all these common mistakes associated with using hair shampoo.
Common Shampoo Mistakes Naturalistas Make When Using A Hair Shampoo
Most of the time, you think you are washing your hair the right way, but it usually turns out there are chances you made some mistakes with your shampooing process. And you make these mistakes from time to time because you are unaware of how they can ruin the efforts you made in shampooing your hair which makes you wonder why your scalp is still itchy afterwards and your hair feels dry.
Our goal at Reina Haircare is to ensure that your natural hair is always in good condition. We can't achieve this goal if we don't open up to you about these common mistakes we noticed some naturalistas make with their shampoo and washing routines.
As a sign of our concern towards the welfare of your natural hair, here are the common mistakes associated with shampooing routine you should know;
You are not wetting your hair enough.
Washing your hair with shampoos requires you to wet and soak your hair with water. When washing your hair, you shouldn't be economizing or managing water because you will need a lot of water to ensure that your hair is clean and the shampoo rinses off well.
Overlooking your scalp
As a naturalista, you should always know that your scalp is part of your hair, if not the most vital part. So you should avoid making the mistake of only concentrating on your hair alone while carrying out your washing routine. When washing your hair, ensure that the shampoo gets to the scalp. 
Spend more time scrubbing your scalp with the shampoo. This will help to ensure all dirt, build-ups, and any other form of impurity are gone leaving you with a neat scalp.
Using Hot Water
There is a reason why hair brands would tell you to use warm water to wash your hair on their product's label. This is because the use of hot water to shampoo/wash your hair is not a healthy thing to do.
The purpose of shampooing your hair is to ensure that your hair is as neat as it is supposed to be and not to damage your hair. Using hot water constantly for your shampooing routine can cause hair conditions such as breakage, dryness and even burns on your scalp. So, try as much as possible to avoid using hot water for your shampooing routine. It is safer to use warm water.
Using too much shampoo on your hair and scalp
Unarguably, shampoos are vital for your natural hair, but that shouldn't be a valid reason to use too much of it on your hair and scalp. Using too much shampoo for your hair wouldn't make any extra difference other than washing off the dirt from it, thereby causing the amount of shampoo used to become a waste.
It is always advisable to use hair shampoo that lathers very well, like the moisturizing shampoo from Reina Haircare. Going after shampoo that lathers well will help you economize your shampoo, and prevent you from using too much for your shampooing routine.
You are not rinsing off the shampoo properly.
It is not a good idea to be in a rush whenever you are carrying out your hair routine. Always rushing your hair routine is one of the reasons why some naturalistas fail to rinse off their shampoo properly.
Remember, you need to take your time to ensure that no single drop of shampoo is left on your scalp & hair after your washing routine to avoid any form of product build-up. The presence of build-up on your scalp or hair is not healthy for your hair growth.
To avoid making this mistake, always rinse your hair with warm water as often as possible to be sure that all the shampoo is gone.
All these shampoo mistakes are simple mistakes you can easily prevent by paying more attention and spending quality time doing your washing routine with your favourite moisturizing shampoo from Reina Haircare store.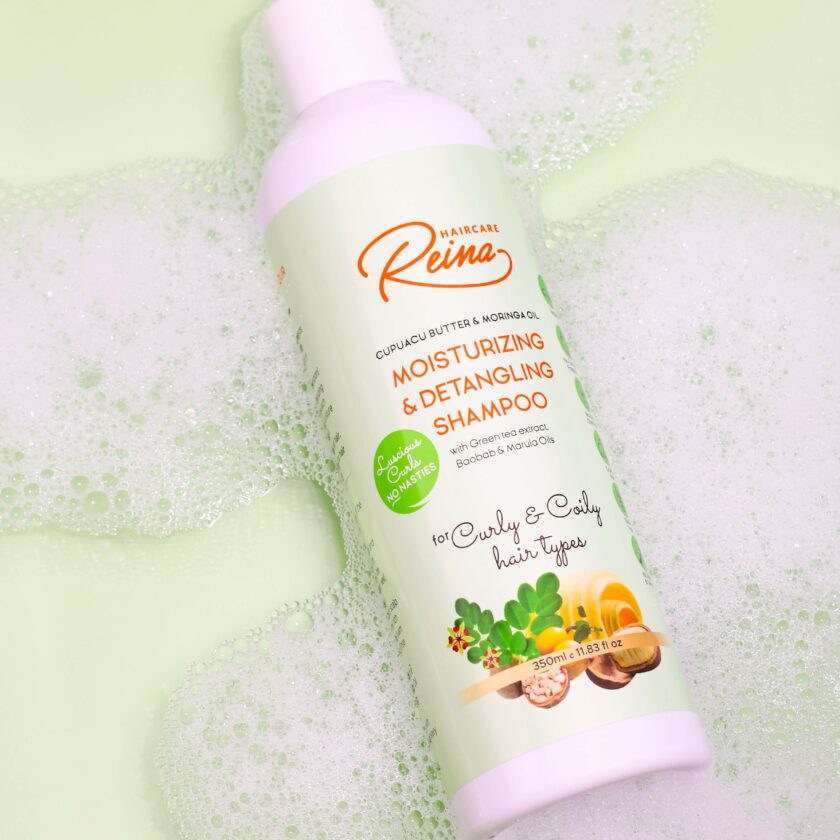 If you are bothered by why your shampooing routine is not as effective as you want it to be, it can be because of any of these mistakes. This is why we took our time to address these mistakes and educate you on how you can improve.
In everything we do, Reina Haircare wants to ensure you have the best experience with your natural hair journey. 
Written By Social Butterfly Haven for Reina Haircare.