Sanitizing or cleaning your Reina hair growth derma roller is very easy and stress-free. There are two major ways this can be done and they are:
Using Hot Boling Water.
Hot water gets rids of germs and any unwanted fungal growth that may occur on the dermaroller. All you have to do is, after derma rolling, pour hot boiling water over the needles for a minute. Keep in a clean place where dust particles won't settle on it to dry. This takes about 3-4 minutes. Once it is dry, put the dermaroller back in its case.
Using Isopropyl Alcohol.
Isopropyl alcohol dissolves a wide range of non-polar compounds. It also evaporates quickly, leaves nearly zero oil or dirt traces and is relatively non-toxic, compared to alternative solvents. All you have to do is pour a good amount of the isopropyl alcohol over the microneedles on the dermaroller, leave to dry for a minute (alcohol dries quickly) and put the dermaroller back in its case. Isopropyl alcohol can be bought in pharmacies, supermarkets and boots.
 That's all! This is how to clean or sanitize your derma roller. If you found this helpful, please share! 
Related: Why You Should Start Micro-Needling To Treat Hair Loss.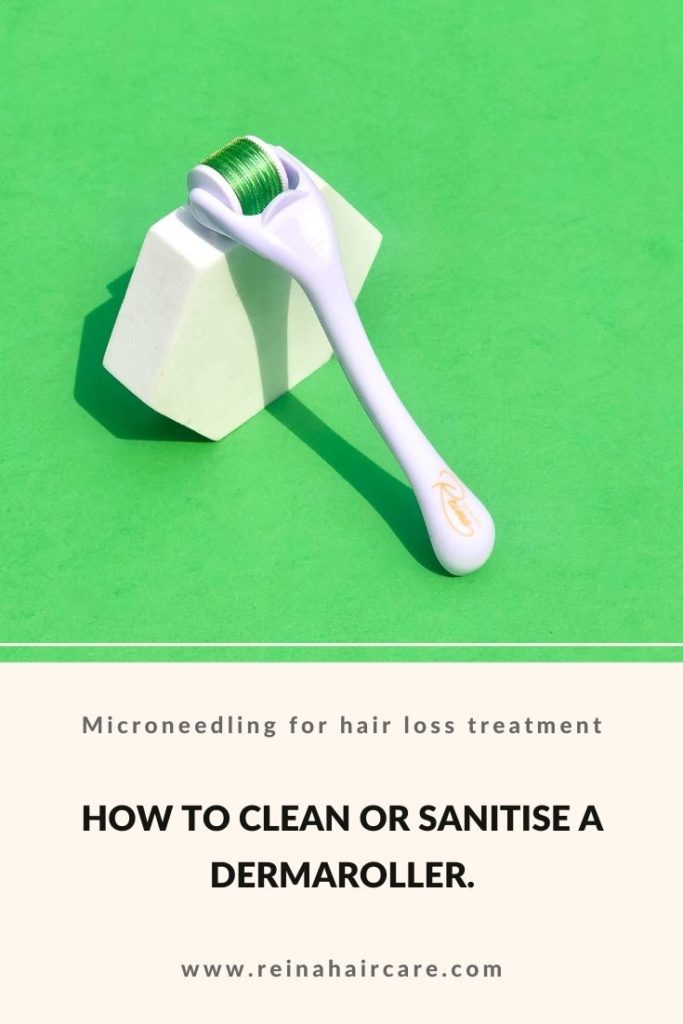 Created by Viola Ekene for Reina HairCare.