Micro needling for treating hair loss is relatively new to a lot of people in the black natural hair community. There are so many things that can cause hair loss. Some of which are stress, certain illnesses like cancer, bad scalp care practices, extended traumas and scalp scars from prolonged use of relaxers, tight satin bonnets and headwraps, etc. The list is endless and the reasons are different for different people. The commonplace you'll see micro needling being used is in the skincare industry and by Trichologists to treat extreme hair loss cases like traction alopecia. However, research has shown that micro needling can also be done by individuals like you and me at home with the right size of derma rollers which are basically rollers that have microneedles attached to them as shown in the Reina Haircare 0.50mm derma rollers below.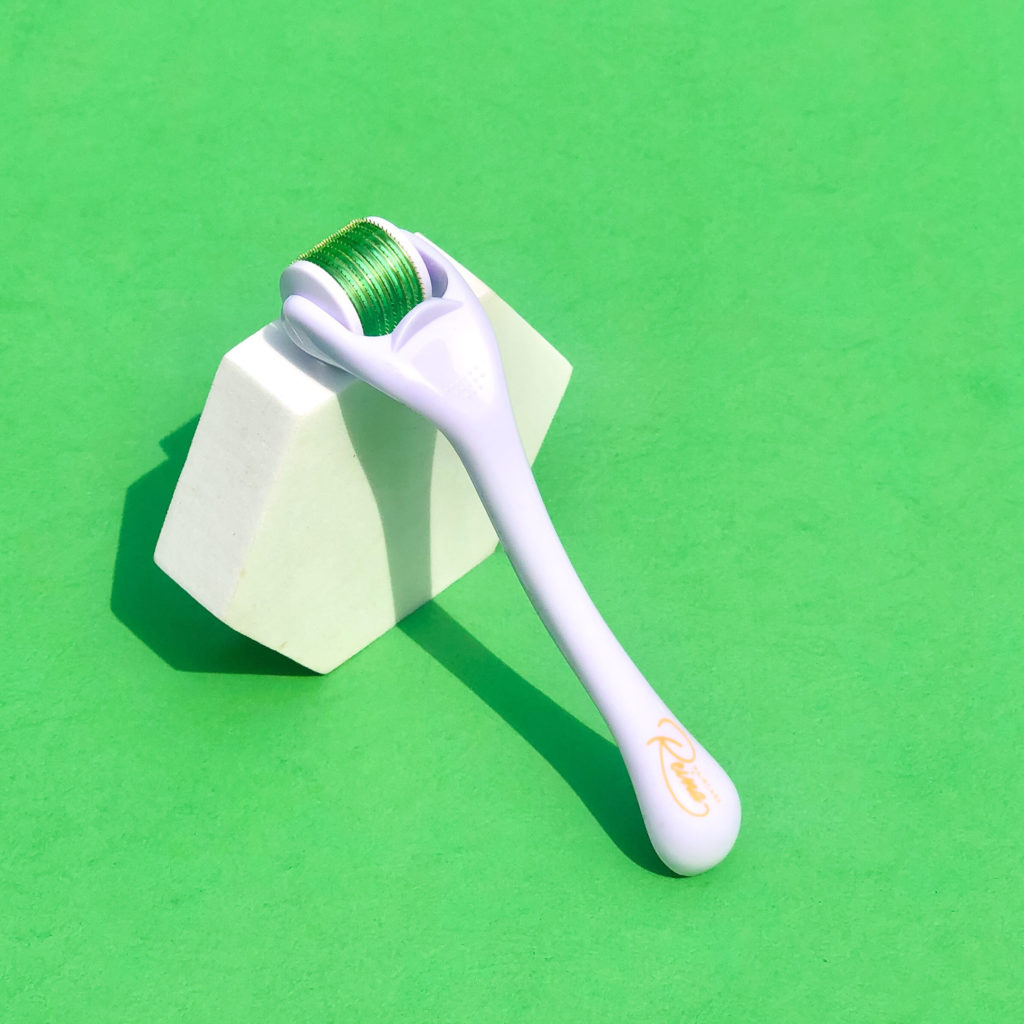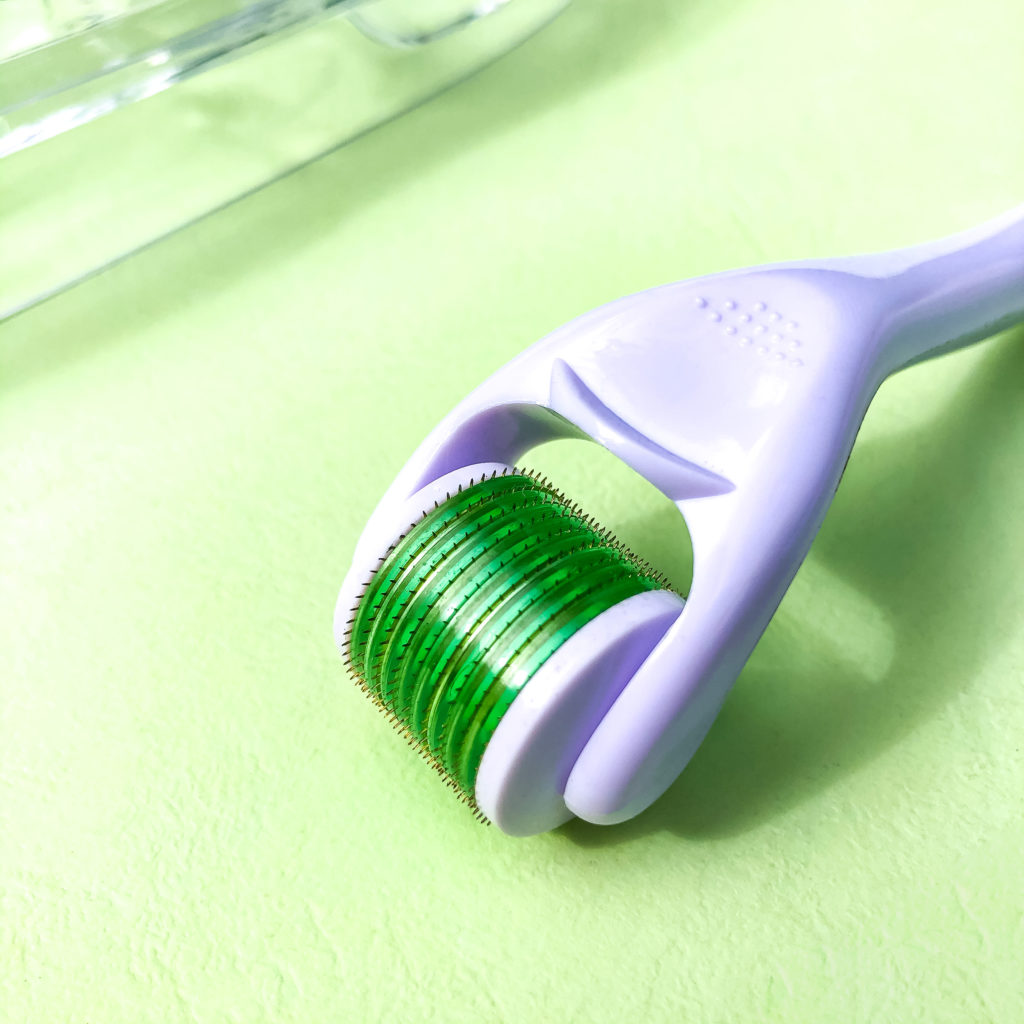 So what then is micro-needling? Microneedling involves the use of derma rollers with small needles that cause minor skin injuries. The needles attached to a wheel when rolled over the scalp cause microscopic wounds that activate the skin's natural healing response (haemostasis-inflammation-proliferation-tissue remodelling) and promote collagen production to encourage new tissue formation, meaning new hair follicle growth! In essence, when it is rolled across your scalp, the dermaroller creates tons of tiny punctures on the surface of the scalp and, according to Burg, "the body reacts to the many small wounds created by derma rolling by flooding the local area with inflammatory and wound-healing molecules, such as growth factors which mean follicular hair growth!
If you are experiencing traction alopecia, bald spots, receding hairlines, scanty edges and nape hairs, you should start derma rolling to restore them back. It works! While it takes patience, consistency and the right size of dermaroller which is the Reina hair growth 0.50mm dermaroller, you are guaranteed to get results. I once had a bald spot and within 10 months of consistent derma rolling, I got the results pictured below. I shared my journey on our Instagram page, click HERE and HERE to watch and read.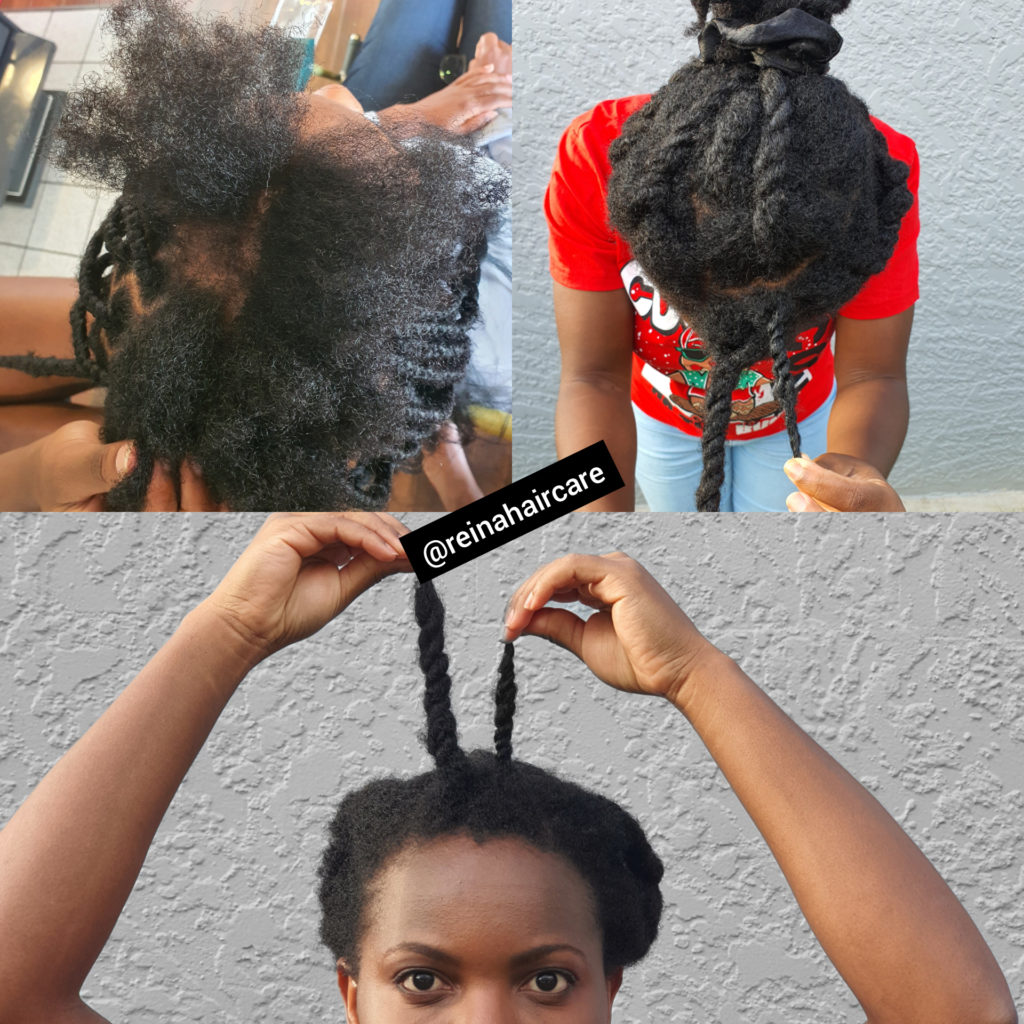 To see how to use the derma roller, click HERE to watch this detailed video on how to use the dermaroller. Also, follow us on Instagram for your constant dose of healthy hair tips as you navigate your hair restoration journey.
Related: How To Use A Derma-roller.
It is also pertinent to note that after derma rolling, you should apply a clean toxic ingredients-free and absorbent oil with nourishing and penetrating ingredients like Reina hair growth elixir. This hair elixir is masterfully crafted with 100% naturally derived ingredients clinically–proven to stimulate hair follicles without harsh chemicals and help to regrow your edges, hairline, nape hairs, fill in your bald spots and grow healthy, strong hair. It comes with a dropper which makes application really easy so all you need to do is apply a few drops to the derma rolled area and massage gently. Massaging is very important as it helps in better absorption of the products into the scalp to yield expected results. The 0.50mm dermaroller is the perfect size to get started with and should be done consistently every week.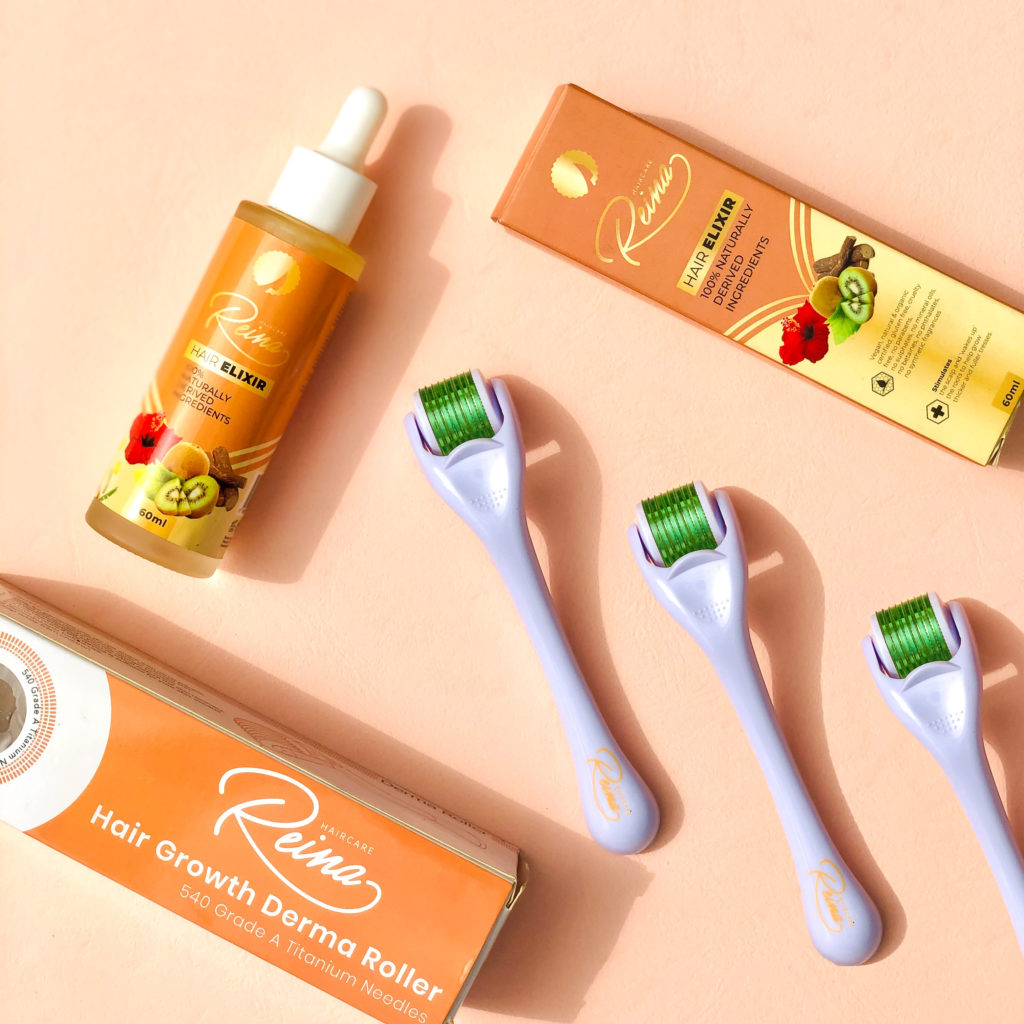 In cases where there are underlying medical conditions that led to hair loss, it is advised to visit a licensed dermatologist or Trichologist before derma rolling yourself at home.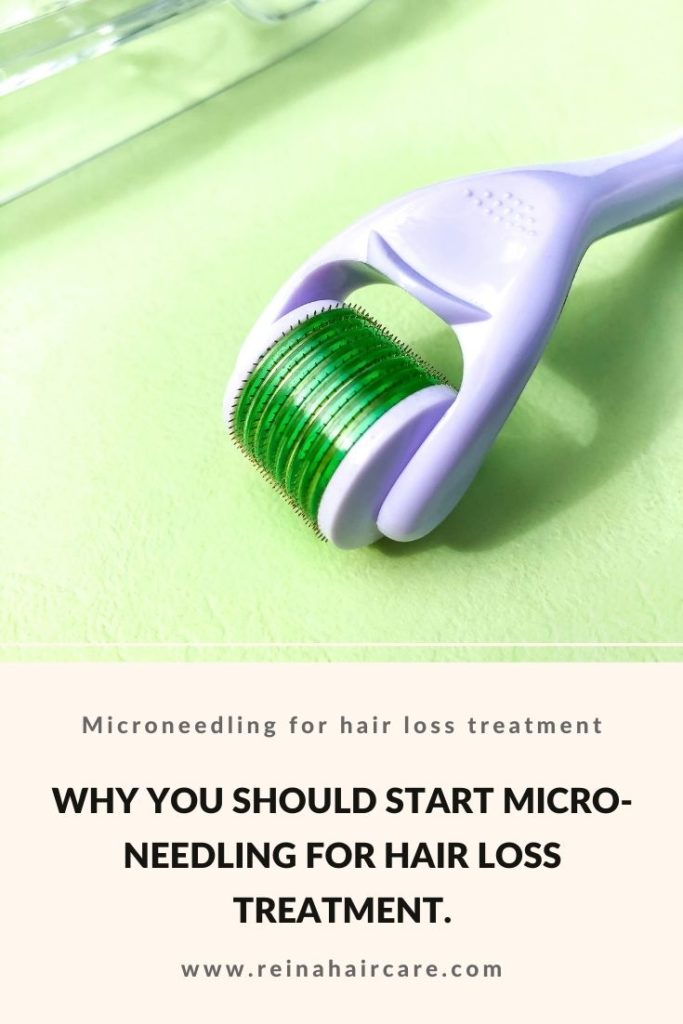 Have you tried derma rolling before? Please share with us in the comments section.
Created by Viola Ekene for Reina HairCare.