Ever wonder why your hair ends are constantly splitting and breaking often? If you experience these, this article is especially for you.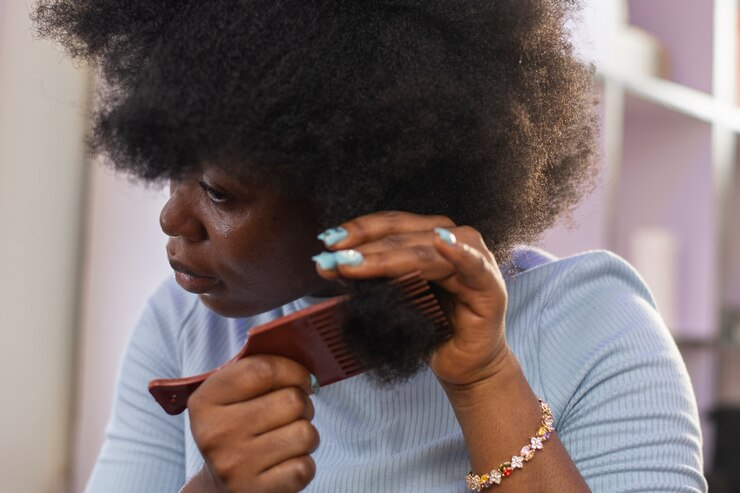 Split ends are one of the most significant hair struggles that many naturalistas experience amidst other struggles. This makes it deserve a good amount of attention to be discussed to help naturalistas overcome it.
Before we go on, you need to know that split ends are not naturally occurring hair struggles. It happens due to one or two things we unknowingly continue to do due to lack of knowledge of those things are capable of causing split ends.
Causes of Split Ends that You Are Guilty of, and Why You Need to Stop Doing Them
Detangling the wrong way: Most naturalistas would likely be surprised to see combing as a cause of split ends. Well, you don't have to be surprised, as combing & detangling your natural hair the wrong way can lead to split ends.
Combing/detangling your hair impatiently while it is still dry can cause hair to split and break off. To avoid such a situation, detangle from the ends of your hair to the roots when your hair is damp using a product with good slip.
Shampooing: We can all agree that washing your hair and scalp with shampoo helps to remove all forms of dirt in your hair. Shampooing your hair can also cause split ends if you don't handle your hair with care while at it.
If you don't know how to shampoo thoroughly, it can lead to split ends when done in excess or when you use a harsh shampoo during your washday routine. To avoid experiencing split ends while shampooing your hair, here are a few things to note:
The right place to use your shampoo is on your scalp, not your hair. Then use the lather from the shampoo on your scalp to wash your entire hair.
Always use mild shampoos on your hair, e.g. the moisturizing shampoo from Reina Haircare.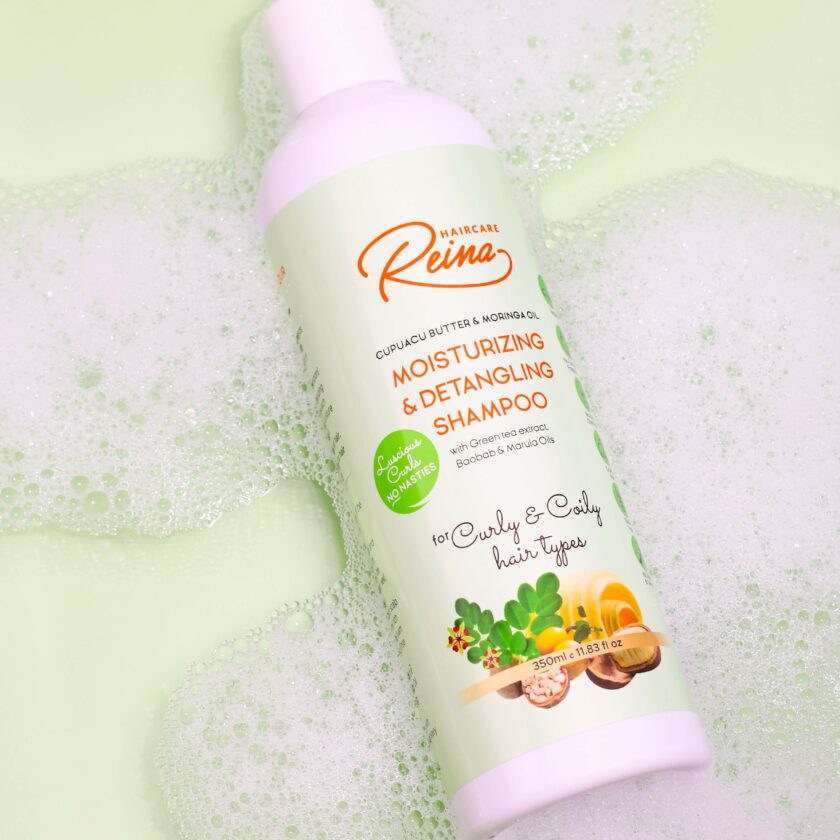 Heat Styling: Applying too much heat on the hair can lead to dryness that causes split ends. You should minimize the quantity of heat that gets your hair directly or indirectly.
This also boils down to how often you use heat objects/tools on your hair. You do not have to stop using them completely, but only when the need arises, as constant usage can increase your chances of struggling with split ends.
Chemical treatments: You need to stop using hair products that contain chemicals on your hair. Some of these hair products we use on our hair contain a relatively large amount of chemicals, with evidence of being aggressive and harsh to the hair. These hair products have the potential to cause split ends.
It is essential to protect your hair from these chemicals, and that's why you should use hair products that are vegan and without artificial fragrances and chemicals like that of Reina Haircare.
Even if you didn't know before now that these things cause split ends, we are confident that this piece created by us has done justice to the topic while enlightening you on how to avoid these causes intentionally, of course, with excellent hair products from Reina Haircare.
Written By Social Butterfly Haven for Reina Haircare.