Growing or transitioning to natural hair from scratch is not always a smooth process, no matter how your favorite hair naturalistas on YouTube/Instagram project it to look. The journey can be frustrating and time-consuming.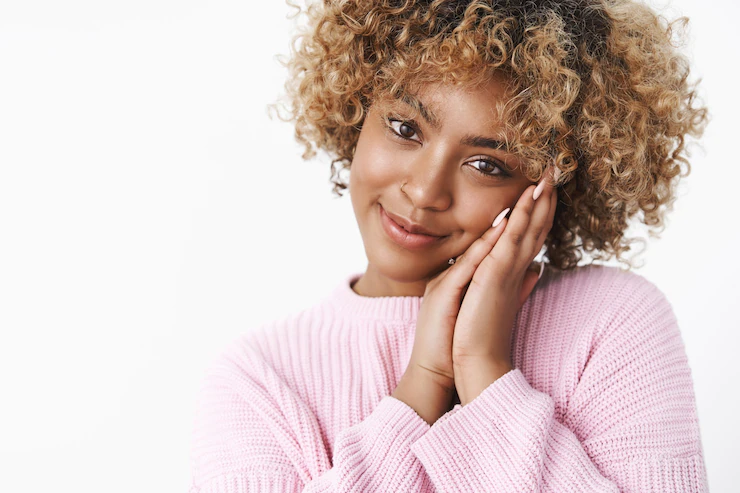 As a natural hair beginner with no experience and inadequate knowledge of what may or may not work for your hair, it is essential to know the dos and don'ts that will guide you in growing your natural hair the right and healthy way. 
One thing you should always keep in mind is that growing and achieving your desired hair goals requires a lot of patience. The journey of growing your natural hair will not work like magic. To make it work, you should put in the effort, commitment and dedication.
You don't have to be clueless when starting your natural hair journey. And something we found out about most natural hair beginners is that they seem uninformed about their hair journey.
To help fill the gap between not knowing and getting to know, we put together these lists of dos and don'ts to guide you throughout your natural hair journey.
What Are The Dos and Don'ts To Look Out For While Transitioning To Natural Hair?
You cannot deny the fact that there is a need to have a guideline for the things you don't have enough knowledge on. And this also applies to your natural hair journey. There is a need for you to know the dos and don'ts of growing one.
The primary aim of sharing these dos and donts is to encourage you to be more intentional about the growth of your natural hair and prevent you from doing things that might damage your hair.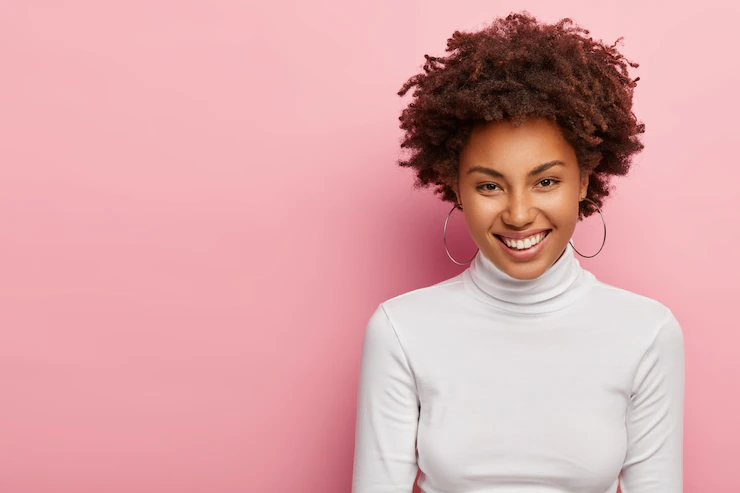 After careful research, these are the dos and don'ts of natural hair you should know;
Dos
Take care of your scalp: The scalp is one of the most vital parts of your hair that determine your hair growth. So, you should ensure that your hair & scalp is always healthy by taking good care of it.
Without a healthy scalp, it will be difficult for your hair to grow. To ensure that your hair is always clean and free of dirt, endeavor to wash it regularly using hair shampoo; Reina Hair Care Moisturizing & Detangling Shampoo.
Keeping your hair moisturized should be a priority: The texture of natural hair demands that you must always keep your hair moisturized at all times.
Besides washing it, another way of helping your natural hair retain moisture for a longer duration is to use a leave-in conditioner. With the Reina Hair Care Moisturizing Leave-in Curl Defining Custard, you can achieve your hair moisturizing goals.
Protect your hair during the night while sleeping: If you haven't been covering up your hair during the night before sleeping, then you are making the mistake of exposing your hair to things like hair dryness, breakage and split ends. Some of the best things to protect your hair at night are satin scarves and bonnets.
Donts
Never neglect your hair: Honestly speaking, caring for natural hair is not for the faint-hearted.
Taking care of & growing your natural hair can be time-consuming, and sometimes you might find it hard to keep up with your hair care routine, but this is not a valid excuse to neglect your hair care. If you are the busy type that can't keep up with the daily/weekly hair care routine, you might consider opting in for protective hairstyles to help you maintain your hair for the time being.
Avoid constant use of heat on your hair: In as much as once in a while, it is good to blow out your hair using a blow dryer, but you shouldn't cultivate the habit of constantly using heat on your hair. The implication of constantly using heat on your hair will lead to terrible hair damage if ignored.
You don't have to get discouraged: As we said before, growing and figuring out what works for your natural hair in terms of style, products and routines require a lot of patience.
This is one more reason why you should not get discouraged when you are not getting your desired hair goals and expectations as fast as you want them.
During the early stage of your natural hair journey, you don't have to be afraid to try out different hair routines and products. The most important thing is to observe and identify what works best for your hair and stick to them.
Understanding & practicing these dos and don'ts of growing your natural hair will help you eliminate the struggles that come with the whole process. And again, be open to learning new things that will assist the growing and maintaining the type of hair you love and not be ashamed to flaunt it any time of the day.
Written By Social Butterfly Haven for Reina HairCare.