One noticeable mistake about naturalistas is that they often focus on their hair alone, forgetting to pay attention to their scalp. Naturalistas should always know that the scalp is a vital part of the hair that needs to be given full attention at all times.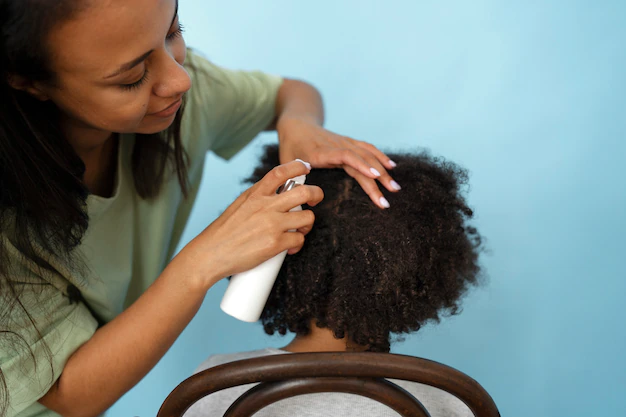 Irrespective of how vital the scalp is, some naturalistas form the bad habit of ignoring to care for their scalp until they start having and experiencing signs that remind them that their scalp needs immediate attention.
Although it is inappropriate to wait for these signs before you can start paying attention to the welfare of your scalp, it is still important to know them. Scalp treatment and well-being are one thing you should never overlook in your hair routine, no matter what.
You should also know hair products are not the ultimate determinant of how healthy your hair can grow, as failure to keep your scalp clean will contribute to scalp issues and stunted hair growth.
In this piece, we will share the signs that ascertain that your natural hair needs a scalp treatment as soon as possible. So, if you aren't aware of these signs before now, this is a great time to know them.
These are the signs To Watch Out for as They Indicate Your Scalp Needs Attention As Soon As Possible.
Below are five signs that show your scalp needs urgent attention as soon as possible;
Your scalp is oily and produces excess oil.
The presence of oil on your scalp contributes to its health status, as lack of oil is not a good sign of healthy hair.
Although oil is a requirement for how healthy your hair can grow, excess oil on your scalp can be harmful.
If you still don't know, the excessive oil production from your scalp can give room to the growth of fungi and dirt that causes hair conditions such as dandruff.
There are some effective hair treatments that you can employ to help you minimize excess oil production from your scalp, and they are;
Exfoliating your scalp to get rid of the oil and dirt.
Reduce the amount and how deep you apply some hair products on your hair so that they don't settle on your scalp and build up dirt, fungi etc.
The noticeable presence of flakes and dandruff on your scalp
The presence of flakes and dandruff on your scalp is a significant sign that it needs urgent attention and treatment, or failure to do so will inhibit your hair growth.
Flakes and dandruff are not hair conditions that you need to wait for a longer time before you can start treating because the more, they stay on your scalp and hair, the more damage they cause.  
In one of our previous articles, we spoke about dandruff and how you can treat them if you ever experience it. So, we encourage you to read the article and see different ways to treat your dandruff and flakes. 
Your scalp is constantly dry and itchy.
If your hands have refused to stay off your scalp and hair even when you intentionally want to stop it, you are dealing with a dry and itchy scalp. Dryness results when you fail to moisturize your hair and scalp as you should, and this causes itchiness.
This dryness can also be caused due to the inability of your sebaceous gland to produce enough oil to keep your hair moisturized.
The best way to treat your scalp when it is dry and itchy is to ensure that you moisturize it all the time with the aid of moisturizing hair products with the Reina HairCare hair & scalp serum & shampoo.
Your scalp is painful and reddish.
A healthy scalp is not supposed to be reddish and painful for any reason. So, if you notice that your scalp is reddish and painful, it is a sign to pay immediate attention to it by seeking effective ways to treat the scalp.
A painful scalp can be due to harsh hair products that do nothing but cause damage to your scalp & hair. To prevent yourself from experiencing a reddish and painful scalp, you need to pay extra attention to details on the type of hair products you use for your scalp and hair. You should always ensure that your preferred hair products are vegan and cruelty-free, like Reina HairCare Products. 
Unexplainable hair loss
Hair shedding is normal and healthy as the human hair sheds everyday but when your hair continually breaks off to the extent of causing you to have a bald spot, it is abnormal.
Remember that your hair grows from the scalp where it is rooted, so not paying detailed attention to the welfare of your scalp can lead to hair loss. This is why whenever you start experiencing unexplainable hair loss, you shouldn't waste time to start treating your scalp for healthy growth and re-growth if that's the case. We recommend derma rolling as well. Tap Here to learn more about it.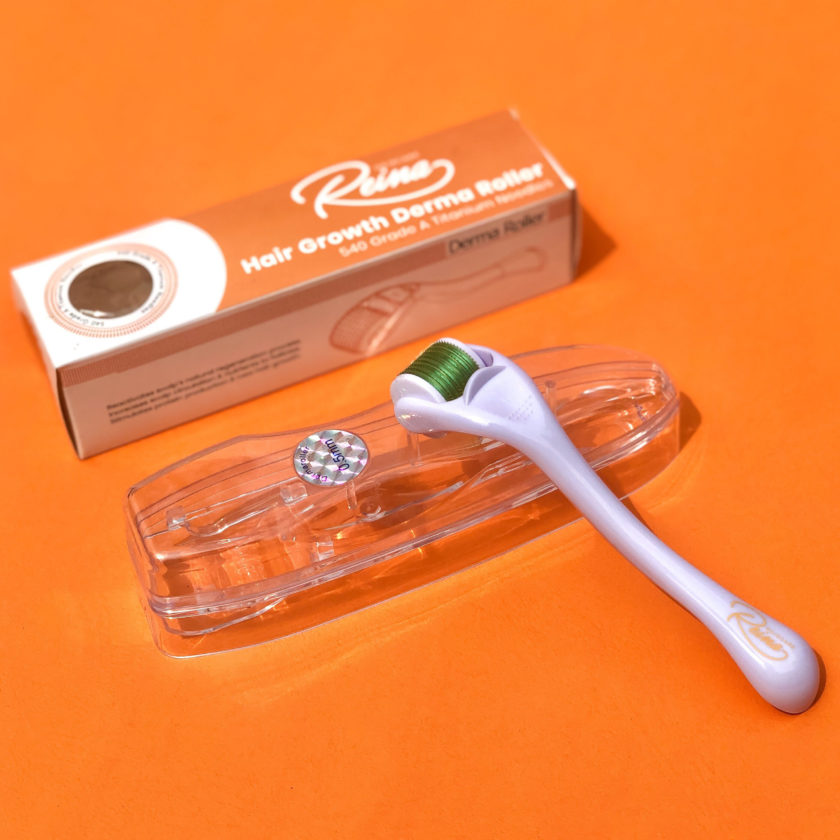 Experiencing any of these signs calls for an alarm that says it is time to care for your scalp. As a hair care brand, we are so committed to ensuring that your natural hair and scalp are always healthy and glowing, and this is why we put much effort into ensuring that all hair products from our store would help you fight against and win over these signs.
Regardless of these signs, we have made it a priority to always encourage naturalistas all over the globe to use quality and cruelty-free hair products for their haircare routine, and this is where Renia HairCare products come in. 
As a devoted naturalista, it is your duty to always protect your natural hair from any signs that can render your hair care effort in vain, and that's one thing you should never forget.
Written By Social Butterfly Haven for Reina Haircare.