Stunted hair growth and itchy scalp are all signs that your hair and scalp need some detox. The presence and accumulation of unwashed leftover hair products on the hair and scalp become toxins. These toxins may cause harmful effects like killing the hair cells that promote hair growth.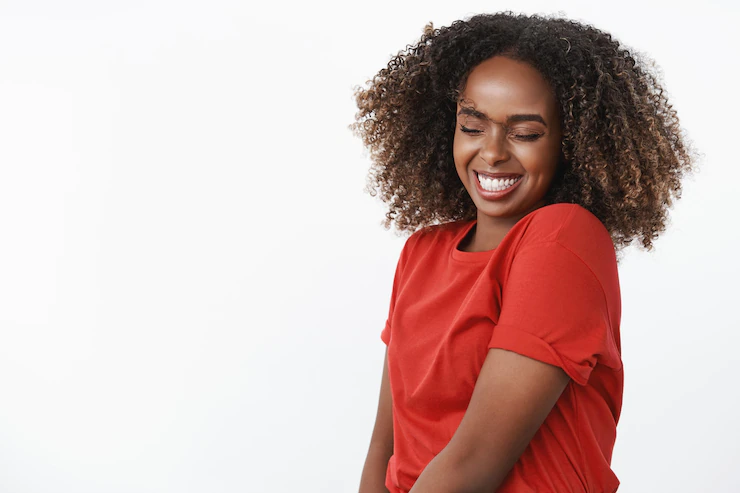 Detoxifying your hair and scalp is an essential process that needs to be carried out once in a while to help remove impurities and dead cells from your hair.
The treatment of detoxifying your hair and scalp is effective when you use a product that contains bentonite clay. A hair product like Reina HairCare 6-in-1 Exfoliating Clay Mask is a perfect fit for detoxification.
Receiving the best hair treatment with the Reina HairCare 6 in 1 exfoliating clay mask requires you to understand how to use it to achieve your hair care goals. 
What is a hair and scalp detox?
Hair and scalp detox is a thorough process that involves the removal of impurities, toxins & dead cells from the hair roots and scalp. The failure to detoxify these substances might lead to harmful development such as dandruff, itchiness, dryness and heat damage. 
This process helps keep your hair free from toxins and allows healthy growth.
Why do you need to detoxify your hair?
Occasionally, most people use shampoo to wash off the dirt and toxins from their hair. The hair shampoo used to remove such substances is not a bad idea, but sometimes it will not be enough to detoxify them.
It is vital to undergo clay mask detoxification treatment as part of your regular hair care routine. Once in a while, you can do that periodically to remove dead skin cells on the scalp.
Step By Step on How to Use the Reina HairCare 6 in 1 Exfoliating Clay Mask to Detoxify Your Hair & Scalp
Unarguably, many clay masks can help detoxify your hair and scalp, but our 6-in-1 exfoliating clay mask contains the hero and active ingredient, Bentonite Clay. 
This bentonite clay plays a vital role in the following ways;
It deeply cleanses the scalp & hair.
It promotes healthy hair growth.
It is also rich in magnesium, sodium, potassium, aluminum, and silica. These are vital elements that contribute to hair growth.
The bentonite clay mask works like a magnet that attracts positively charged dirt and toxins on the scalp and goes out as you wash your hair. 
To help our customers have the best experience and result with our 6 in 1 Exfoliating & Detoxifying Clay Mask, here is the right way to use it in three easy steps. 
Step 1
Divide your hair into sections and wet them with your spray bottle. This helps you apply the clay mask smoothly to your hair and scalp.
Step 2
Start applying the clay mask from your hair roots to its tips and massage the mask into your scalp and continue doing it down to your hair strands. Do not let your hair dry while doing this. Always keep your spray bottle handy.
Step 3
Roll up your hair, put it in your shower cap, and leave the mask for 15-20 minutes. Once the time is complete, you can proceed to wash it off with warm water.
Detoxifying your hair & scalp with the Reina HairCare 6 in 1 Exfoliating and Detoxifying Clay Mask is not a confusing process. The aftermath of the process gives your hair a clean slate to enable you to apply other hair products that will make your hair shine and glow. You'll also notice a relaxing cooling sensation on your scalp afterwards which is as a result of mint oil in the mask. So refreshing!
You should always have it in mind to detoxify your hair & scalp with a bentonite clay mask regularly to help maintain the health of your hair and scalp.
Written By Social Butterfly Haven For Reina HairCare.